By Jackson Beach
Sometimes when people drop out of college, it changes their lives for the better and in ways they can not even imagine. This is the case for American videographer and music video director Cole Bennett – whom I am a fan of videos. Born in Plano, Illinois on May 14, 1996, he started his renowned multimedia company, Lyrical Lemonade, as an internet blog in September 2013 when he was in his last year of high school.
At first, Cole Bennett directed videos for Chicago rappers, including such as Vic Mensa and Taylor Bennett – the brother of Chance The Rapper. As time went on, he started directing videos for rappers of the Soundcloud movement, including Lil Pump, Smokepurpp, YBN Nahmir, and frequent collaborators Lil Skies & Ski Mask The Slump God.
However, in 2018 Bennett leveled up in his career as he started directing music videos for mainstream figures of hip hop. He started working with late Chicago contemporary Juice Wrld and is known for directing the video for his hit single "Lucid Dreams", where Juice Wrld is trapped in a floor and raps about his ex's disloyalty. Bennett also worked with Pittsburgh rapper Wiz Khalifa during the year, directing his video for "Fr Fr" with Lil Skies, the latter of whom Bennett continued working with that year. I liked "Fr Fr" because it showed Khalifa and Skies causing havoc in a supermarket with other customers against the manager of the establishment.
In addition to "Lucid Dreams", Bennett has also directed the music videos for other breakout songs such as "Ransom" by New York rapper and frequent collaborator Lil Tecca in 2019 and "What's Poppin" by Jack Harlow and hit singles such as "Lemonade" by Internet Money with Don Toliver, Gunna, and NAV in 2020.
See the Lyrical Lemonade videos for each of those songs below:
2019 was the year I got into Cole Bennett's videos. I watched some of the videos Cole Bennett directed in 2018 while also watching the newer videos he put out. I not only listened by myself but also with my friend Vincent, who is also a huge Cole Bennett fan. Both of us enjoy the unique video effects and effort put into each video that no other music video director or VFX producer can muster. This includes the spouting horns Polo G sports in the video for their track "21", off his 2020 sophomore album The Goat which symbolizes that he is the "Greatest of All Time" (GOAT).
My favorite videos by Cole Bennett are those of Australian emo rapper The Kid Laroi. The Kid Laroi was known for their strong relationship with Juice Wrld, before they tragically passed away. My friend Vincent and I love the songs "Diva" (featuring Lil Tecca), where the two are trying to escape the wrath of a female bully and are just having a fun time of it, and The Kid Laroi's "Let Her Go", where he says that he prefers his money over toxic relationships and seems to be preparing to fill the void left by Juice Wrld – his late mentor and friend who passed away from a drug overdose the weekend "Let Her Go" and its music video were released
Check out the Lyrical Lemonade videos for "Diva" and "Let Her Go" below:
Cole Bennett has also worked with other popular rappers over the last few years including Cordae, $NOT, YNW Melly, NLE Choppa, Lil Durk, Lil Mosey, 24kGoldn, and hip hop great Eminem. He has also expanded his empire to include an annual summer festival known as Lyrical Lemonade Summer Smash; merchandise partnerships with other organizations and rappers; and canned drinks.
Check out these videos below:
My friend Vincent and I also enjoy Bennett's music video reels he drops every New Year's Eve to show his contributions to the music industry. Bennett also makes behind the scenes videos that show how the videos were made and includes interviews with himself and the artists he has worked with to create visual masterpieces. It truly shows how far he's come and how his success continues to grow.
Check these videos out below: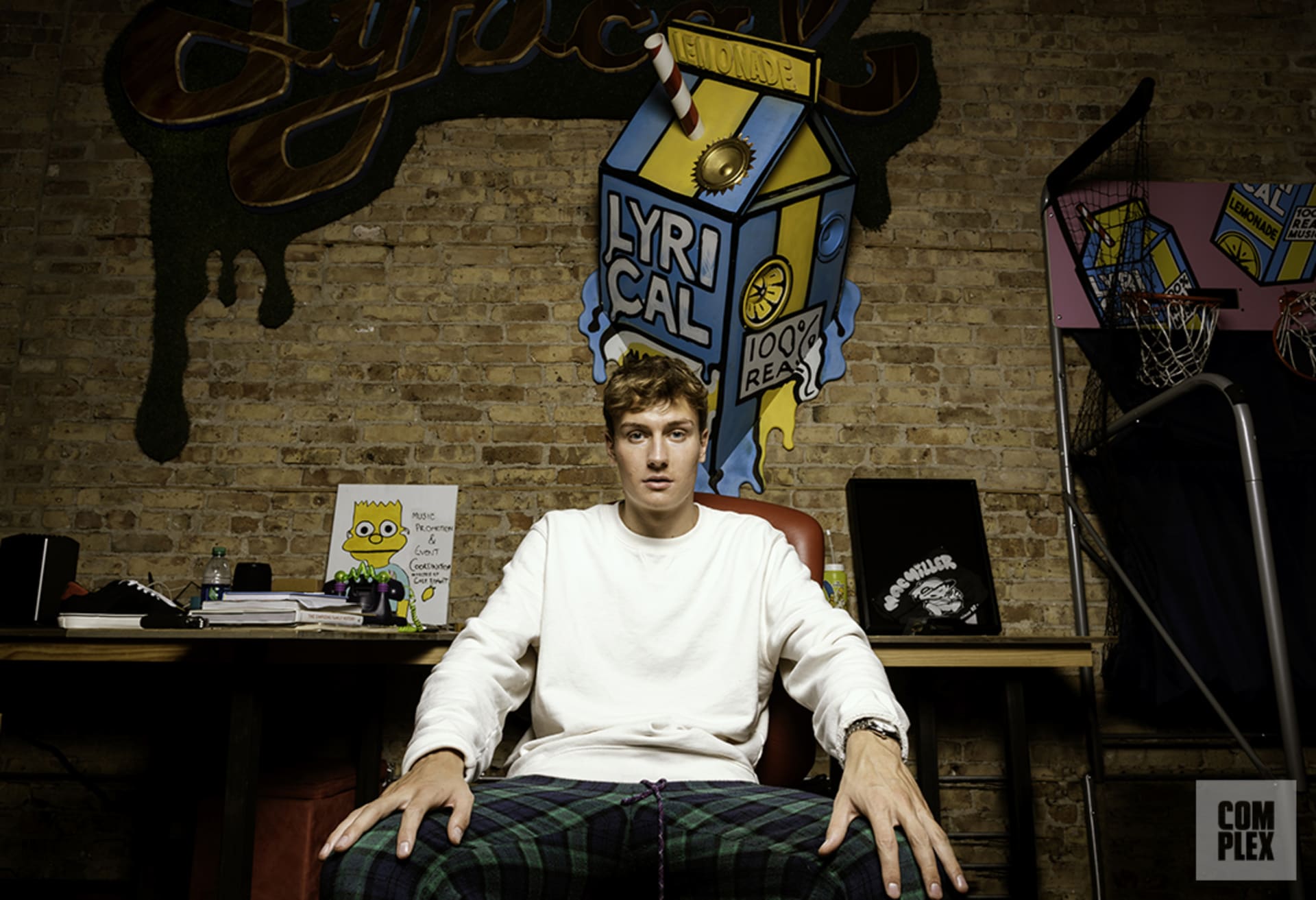 Cole Bennett has been hard at work on Lyrical Lemonade for 8 years. In 2020, the COVID-19 pandemic crushed his plans including the Lyrical Lemonade Summer Smash 2020, which was cancelled over safety purposes. Yet, he has persisted and continued to produce music videos throughout the pandemic. There is no doubt that his work has uplifted people in troubled times, especially my friend Vincent and I. Cole Bennett is the definition of how far creative vision and persistence can keep you successful and change the world – no matter what challenges lie in your way. Bennett has always been successful, and I hope he becomes forever revered in the halls of the music video and multimedia industries.
Edited by avanicole23